Discover more from Michiana Jewish Historical Society
Dedicated to documenting and promoting the histories of the Jewish communities in South Bend and Elkhart, Indiana and St. Joseph and Benton Harbor, Michigan.
May his memory be for a blessing
Honoring the life of David Piser, co-founder of the Michiana Jewish Historical Society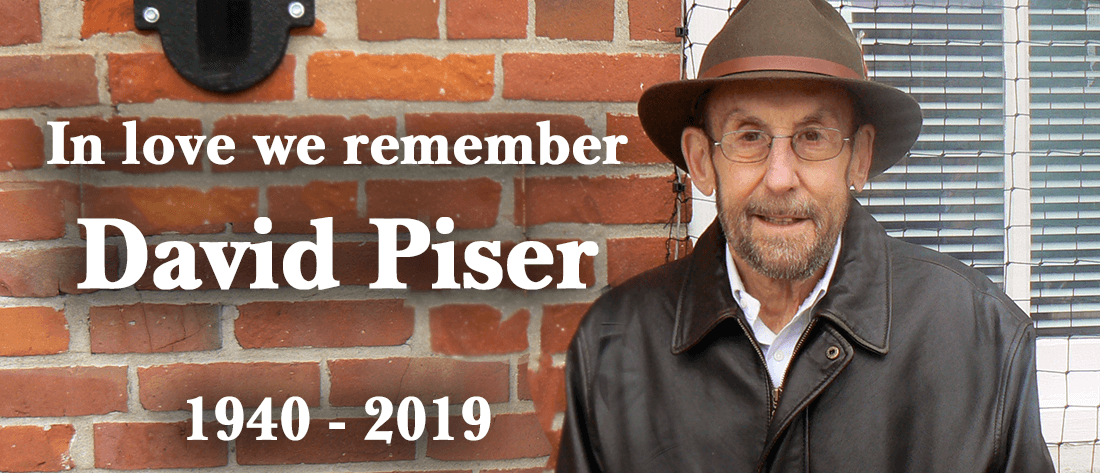 The Michiana Jewish Historical Society, along with the entire Jewish community, mourns the passing of one of our heroes. David Piser was a founder of the MJHS and served as Treasurer and then President continuously between 1994 and 2016.
As the first MJHS Treasurer, David set up the books, made sure legal filings were current, and kept track of our funds. He became President in 2009 and led MJHS to many achievements.
During his leadership, MJHS began a community-wide Family Tree database that currently contains information about relationships among more than 10,000 people. In addition to overseeing the Jewish Business database and educational events, two highlights of David's tenure were the photo journal published in 2014 (From Generation to Generation: The Michiana Jewish Community) and the 'Hands on History' family fair in 2016.
Another example of David's commitment was his dedication, along with his uncle Mendel, to preserving the Sons of Israel / B'nai Yisroel Building. They spent many years working with the Historic Preservation Commission to find a good use for the building, and David was instrumental in its purchase and renovation by Andrew Berlin.
In addition to his many commitments at the Jewish Federation, the Indiana Jewish Historical Society, and other organizations, David always found time for whatever MJHS needed. David's leadership, his kindness, and the effort he put into building the Michiana Jewish Historical Society have set a standard for each of us and a legacy for the community.
We send our deepest condolences to the Piser family. May their memory of David be for a blessing always.
Click here to read David Piser's obituary.